31 May – 1 June 2018
Workshop Scope
The Internet of Things (IoT) promises to connect a global network of billions of data-collecting devices and produce new waves of big data at a volume and speed beyond our imagination. Transmission and processing of this huge amount of data requires a high speed and high processing power underlying wireless infrastructure such as the 5G. The combination of 5G, IoT, big data analytics, information and knowledge is set to transform the way how healthcare services can be delivered and to improve the patients' experience.
Increasingly, virtual reality is regarded as the next big thing in the technology world with smartphone-compatible versions of VR such as Google Cardboard and Samsung Gear VR as well as Oculus Rift and HTC Vive. In fact, VR is increasingly being used in a wide range of medical applications from treatments to training such as pain management, physiotherapy, fears and phobias, cognitive rehabilitation and training of doctors and nurses.
The management of knowledge and the development of knowledge strategies have become important to healthcare industry as they realize that much of their value depends on their ability to create and manage knowledge. In healthcare industry, knowledge translation is used to describe knowledge management procedure. The idea of knowledge translation was initially introduced by the Canadian Institutes for Health Research in 2000; in 2005, the World Health Organisation further elaborated knowledge translation as 'the synthesis, exchange, and application of knowledge by relevant stakeholders to accelerate the benefits of global and local innovation in strengthening health systems and improving people's health' this indicates on the one hand, knowledge need to be managed in healthcare industry, on the other hand, there are challenges of managing knowledge across boundaries as multiple stakeholders involved in the process.
This two-day workshop will bring together key stakeholders from different sectors and different disciplines including government officials, general practitioners, educators, academics, researchers, private sectors and NGOs with an interest in and commitment to improving the efficiency and quality of healthcare services delivery and to shape the future development of healthcare technologies worldwide. The workshop will invite speakers from different countries (UK, China and Indonesia) to share their current healthcare system practices and lessons learnt, recent healthcare technology innovations and how they have helped improve healthcare service delivery. The workshop will consist of a Panel session on current and future challenges in Healthcare. The workshop will conclude with a brainstorming session on Creative, Innovative and Collaborative Healthcare to stimulate ideas that would help shape the future of healthcare and to look at future collaboration opportunities.
This workshop is part-funded through the British Council  Institutional Links grant under the BEIS-managed Newton Fund. The workshop is also sponsored by and the Institution of Engineering and Technology (IET).
Confirmed Invited Speakers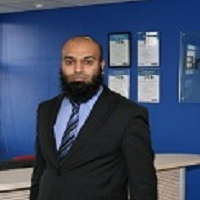 Mr Yunus Mayat, Enterprise Architect and Incormation Manager IT Services, Bradford Council, UK.
Yunus's current remit is to manage and lead the Enterprise Architecture and Information Services at Bradford Council, to deliver solution designs, manage IT security, govern the core council's network and voice services and provide database and information management to council departments. He also leads on the smart cities technology for the council, which can help transform the lives of the citizens, from sensors and devices in homes to the environment they live in and his ambition is for Bradford to become truly a technological incubation hub in the country for innovation and creativity in the smart cities space.
Dr Tshiamo Sigwele, University of Bradford, UK
Dr Tshiamo Sigwele is a Research Assistant at the Future Ubiquitous Networks Research Laboratory of the University of Bradford. He is currently working on the BLESS U – Bandar Lampung Enhanced Smart-health Services with Smart Ubiquity – project. Dr Sigwele has also worked as an Assistant Lecturer at the University of Botswana both in the Department of Computer Science and Electrical Engineering (2011-2013). He completed his PhD degree at the University of Bradford with his PhD thesis titled "Energy Efficient Cloud Computing Based Radio Access Networks in 5G".  Prior to that he completed his Masters in Engineering (2010) in Electronic, Telecommunications and Internet Engineering at the University of Bradford. His areas of research are 5G, radio resource management, energy efficiency, cloud computing, cloud radio access networks and web design and software engineering.
Dr Misfa Susanto, University of Lampung, Indonesia
Misfa Susanto is currently Head of Computer Engineering Laboratory in the Faculty of Engineering of the University of Lampung, Indonesia. He obtained his BSc degree from the Institut Teknologi SephuluNopember (ITS), Indonesia in 1995, MSc degree in Data, Telecommunications and Networks from the University of Salford, UK in 2001 and PhD degree in Electrical and Electronic Engineering from the University of Bradford, UK in 2015. His research interests encompass network coding, radio resource allocation for interference mitigation in cellular network, small cell networks, device-to-device communications, wireless sensor networks and their applications in healthcare, environment, agriculture and disaster management.
Dr Eng. Helmy Fitriawan, University of Lampung, Indonesia
Fitriawan, is a senior lecturer at Department of Electrical Engineering, Faculty of Engineering, University of Lampung since 2001. He completed Bachelor degree from Department of Electrical Engineering, Institut Teknologi Bandung, Indonesia in 1998. He obtained his MSc in Data Communications from University of Sheffield, UK, in 2000, and Dr.Eng. degree from University of Kobe, Japan, in 2007. During 2007-2008, He was also engaged in various research projects as a research fellow in the Laboratory of Computational Electronics, Department of Electronics and Electrical Engineering of University of Kobe. His research interests include IC design, computational electronics, image processing, wireless sensor networks and embedded system. Dr. Helmy is also a member of PII (Association of Indonesian Engineer) and IEEE.
Dr Jiachen Hou, University of Bradford, UK
Jiachen Hou is Lecturer in Information Management and Decision Support at School of Management, University of Bradford. Her current research is in the areas of Industry 4.0 supported servitization and open innovation, business analytics and business process improvement in health care industry, and knowledge discovery from stakeholders engagement. She involved in two European Commission funded projects during her PhD study from Nottingham Trent University, EU-Asia Link project and EU-IT&C project. She currently collaborates with researchers from China, Thailand, and Brazil with the aim of investigating collaboration and open innovation activities in health care industry.
Prof. Tom Jefferies, Head of Manchester School of Architecture,  UK
Professor Tom Jefferies is a fully qualified architect, prizewinning urban designer and Head of Manchester School of Architecture (MSA) msa.ac.uk. MSA is a large, diverse School students in Architecture, Landscape Architecture and Urbanism. Currently ranked in the global top 10 by subject it operates within both Manchester Metropolitan University and the University of Manchester. Tom's work connects academic and professional activity to develop new relationships between architecture, culture, space, landscape, heritage, sustainability, technology and health. He is interested in scale and the possibilities of trans-disciplinary collaboration that respects the importance of disciplinary identity. Tom's research explores themes around understanding the limits of the contemporary city, for example, how do citizens use and define space? What are the forms, functions and possibilities of the physical, spatial and digital infrastructures and architectures that support urban activity? What is a SMART city and how does this support healthy communities? Tom co-leads the Infrastructure Space research atelier at MSA. Our projects map the functionality, productivity and capacity of infrastructures to understand how these interact with the demands of society. Critical representation of the interaction of use, need, material and immaterial (digital and organisational) infrastructures, helps reveal latent and potential cultural and societal opportunities for communities and the spatial forms needed to support them.
Dr I Gusti Bagus Baskara Nugraha, Bandung Institute of Technology, Indonesia
I Gusti Bagus Baskara Nugraha received the Bachelor of Engineering and the Master of Engineering degree in Electrical Engineering from Bandung Institute of Technology, Indonesia, in 1999 and 2001, respectively. In 2002, he joined the Graduate School of Information Systems at the University of Electro-Communications, Tokyo, Japan, to pursue PhD. After getting the PhD degree in 2006, he continued to work at the same University as a research associate, and as assistant professor in the following year to do some research work on digital video analysis and distribution. In 2012, he left Japan and returned to Indonesia to join the School of Electrical Engineering and Informatics, Bandung Institute of Technology, Indonesia, as assistant professor until now. His current research interest is information dissemination system and technology, especially in smart city and society. He is also working at Smart City and Community Innovation Center of Bandung Institute of Technology as researcher to take parts in smart city development in Indonesia.
Dr Asep Sukohar, University of Lampung, Indonesia
Dr Asep Sukohar born in Jakarta, on May 15, 1969. He graduated his medical doctor in 1995 from Trisakti University, Master Program of Pharmacology in 2009, and Doctoral programs of Pharmacology in 2013 from Padjadjaran University, Indonesia. Dr. Asep is the Chairman of Indonesian Medical Association (IDI) of Lampung Province, Head of the Team of Cost and Quality Control (TKMKB) of the National Health Care Security (BPJS Kesehatan), Head of Legal Society of Lampung Province and Supervisory Board Abdoel Moeloek Hospital of Lampung Province. He currently serves as Vice Dean for Academic and Cooperation Affairs, Faculty of Medicine, University of Lampung. As vice of dean, he has done some international collaborations with several universities such as the Faculty of Medicine of Wright State University and the Faculty of Medicine at Kentucky University. He attended several international trainings such as Good Clinical Practice Training (GCP) 2017, International Good Clinical Laboratory Practice Training (GCLP) 2017, Australian Award Fellowship in Primary Healthcare at Flinders University in Adelaide, Australia 2016 , and sandwich like program in pharmacology molecular at Florence university 2012. His research focuses on Hepatocellular anticancer active compounds from natural ingredients (chlorogenic acid, Jatrophone, curcosune-B, Hidroksibenzil Aldehydes and Pinostrobin) and Micro-RNA (Mirna 146 A, mir-16, mir-21, mir-103 and mir -423-3p).
Professor Weifen Zhuang, Xiamen University
Weifen Zhang is an associate professor at School of Management, Xiamen University (XMU) and the director of Research Center for Operations and Technology Management in Contemporary Business and Healthcare. Prior to joining XMU in 2011, she was a Postdoctoral Research Fellow at McGill University and the Chinese University of Hong Kong. She obtained her Ph.D. in Operations Management from Nanyang Business School, Nanyang Technological University, Singapore.  Dr. Zhuang's research focuses on Healthcare Operations Management, Revenue Management and Pricing. She had published research papers in academic journals such as European Journal of Operational Research, Journal of Operational Research Society, Journal of Revenue and Pricing Management, Maritime Policy & Management, Operations Research Letters, Production and Operations Management. She is a Principal Investigator of two National Natural Science Foundation of China (NSFC) grants, namely, "Resource Allocation and Patient Scheduling for Medical Diagnostic Facilities" and "Optimization and Decision-making of the Data-driven Antimicrobial Stewardship". The project "Intelligent Collaboration Platform for Regional Clinical Pathway" she collaborated with Zhongshan Hospital Affiliated to XMU had won the Second Prize for Progress in Science and Technology of Xiamen in 2016.
Dr Shirin Enshaeifar, University of Surrey, UK
Dr. Shirin Enshaeifar is a Research Fellow in healthcare informatics and the deputy technical lead of the Technology Integrated Health Management (TIHM) project in the Department of Electronic Engineering at the University of Surrey. She completed her PhD degree in biomedical signal processing and her MSc studies in medical imaging at the University of Surrey, in 2016 and 2013, respectively. Shirin's research expertise include biomedical signal processing, machine learning and data analysis with application in technology-enabled health/care services and the Internet of Things (IoT).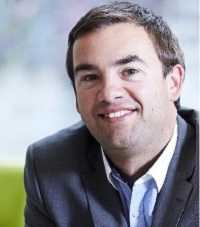 Dr Sean Clarkson, University of Leeds, UK (Keynote Speaker)
Dr Sean Clarkson is a Technology Innovation Manger for the Translate programme, one of a portfolio of regional and national innovation programmes managed by the Medical Technologies Innovation team at the University of Leeds.  Sean completed his PhD in a world leading Sports Engineering research group, and developed a portable system to analyse the fitness and health of elite athletes.  Sean went onto work as a researcher, focussing on commercialising the system within the sports sector, as well as exploiting many commercial opportunities for this system and other research projects within the health sector.  Sean has a background in electronics, computer science, imaging, and sensor development.  He now focusses on providing support to academics seeking to commercialise medical technology research, providing insights into the NHS and healthcare landscape, and assisting with a market opportunity analysis, business planning, and access to finance.  Sean has a significant interest in the development of innovation ecosystems, ensuring the right support is available to progress and commercialise opportunities, and stakeholders working to complementary objectives begin collaborating and working together to benefit from increased critical mass.
Prof. Roma Maguire, University of Strathclyde, UK
Roma Maguire is a Professor of Digital Health and Care at the University of Strathclyde. She also holds an Honorary Nurse Consultant post at NHS Lanarkshire.  Her research interests include Digital Health, Cancer Care, Dementia, LTC Management, Patient Experience, Supportive Care, Predictive Risk Modelling and Implementation Science.  She has significant experience in the development and evaluation of supportive care and digital health interventions and has led several multi-site clinical trials in the UK and Europe. She is Principal Investigator of the EU FP7 eSMART study which is evaluating the impact of a mobile phone based remote patient monitoring system on chemotherapy related toxicity (https://clinicaltrials.gov/ct2/show/NCT02356081).
Giles D. Morrison, Sheffield Teaching Hospitals, UK
Giles has been Head of Radiology Physics at Sheffield Teaching Hospitals NHSFT for 13 years. He is a Radiation Protection Adviser, Medical Physics Expert and manages Radiation Protection and Quality Assurance services in Diagnostic Radiology, Magnetic Resonance, Ultrasound, Laser and UV Quality Assurance and Protection.  He has 29 years of experience of delivering Radiation Protection and Quality Assurance in healthcare imaging and has been teaching and training radiologists and clinical scientists for over 20 years. He is currently the Physics Lead for the FRCR Radiology Training program in STH NHSFT and has an interest in improving training outcomes in complex clinical environments. Giles is also a Professional Clinical Adviser for Mammography Physics to the Screening QA Service (North) and the 4-Nations Lead for England on the Health Research Authority 4-Nations Radiation Assurance Working Party.
Dr Clare Martin, Oxford Brookes University, UK
Clare Martin worked briefly as a computer consultant before becoming an academic and now works at Oxford Brookes University. Clare holds a BA in Mathematics and an MSc and D. Phil in Computation. All three qualifications were awarded by the University of Oxford, with the doctorate obtained under the supervision of Sir Tony Hoare. Most of her research has involved using formal methods to reason about programs and specifications but in recent years Clare has also been conducting research into the usability of mobile applications in general, with particular interest in those designed for health.  Clare is currently the Project Coordinator for an H2020 project which aims to empower people with diabetes by providing intelligent decision support for self-management through a predictive, knowledge-based system that is adaptive, personalised and patient-centred.